Man critically wounded after Columbia Heights shooting | News
WASHINGTON (WUSA9) -- A man was critically wounded after a shooting Tuesday afternoon in Columbia Heights, a D.C. Fire Department spokesperson said.
The shooting happened in the 3400 block of 14th Street NW, according to the Metropolitan Police Department. 
A lookout has been issued for two suspects in connection to the shooting, both black males. The MPD described one suspect as a man with a light complexion, long red dreadlocks and a weapon. The other suspect was described as having a ski-mask and a bike.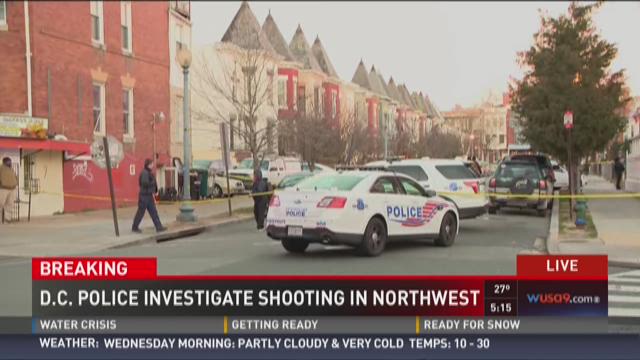 This is a developing story and will be updated. 
Like this story? Like WUSA9 on Facebook.